Billions are not made overnight.  Building an empire takes years of courage, perseverance, and determination.  Many of the billionaires today are billionaires who came from poverty.  Instead of giving up when times are hard, they kept going because they had a goal to reach.  Billionaires are focused and determined to succeed. Here is a list of 5 billionaires who came from nothing and some of these might even surprise you!
Ralph Lauren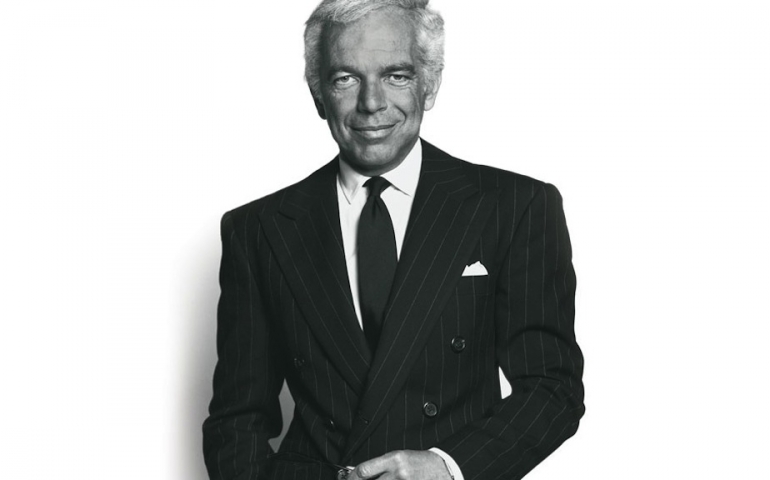 He was born in New York City on October 14, 1939.  Lauren's parents were Jewish immigrants. They were a working class family in the Bronx.  When Ralph and his brother Jerry turned 16, they changed their last name from Lifshitz to Lauren.During his teens, Fred Astaire and Cary Grant inspired Ralph Lauren's unique preppy and vintage style.
Lauren studied business for two years at Baruch College, AKA the City University of New York before joining the army.
After two years in the army, Lauren started a job at Brooks Brothers.  In 1967, Lauren switched jobs and started working for Beau Brummell.  At this tie manufacturing company, Lauren made the first "Polo" ties. His wider style ties were trendy and became a fashion sensation.  Lauren earned $500,000 selling his ties. Then, he started to design menswear to go with his ties.  Lauren's classic designs won the Coty Award, an American Fashion Critic's Award, in 1970.  After accepting this award, Lauren began to design women's suits.  In 1972, Lauren released his classic polo top.  His designs are seen in classic films such as The Great Gatsby and Annie Hall and in popular shows such as Downton Abbey. Today, Lauren's net worth is $6 billion USD.
Do Won Chang and Jin Sook Chang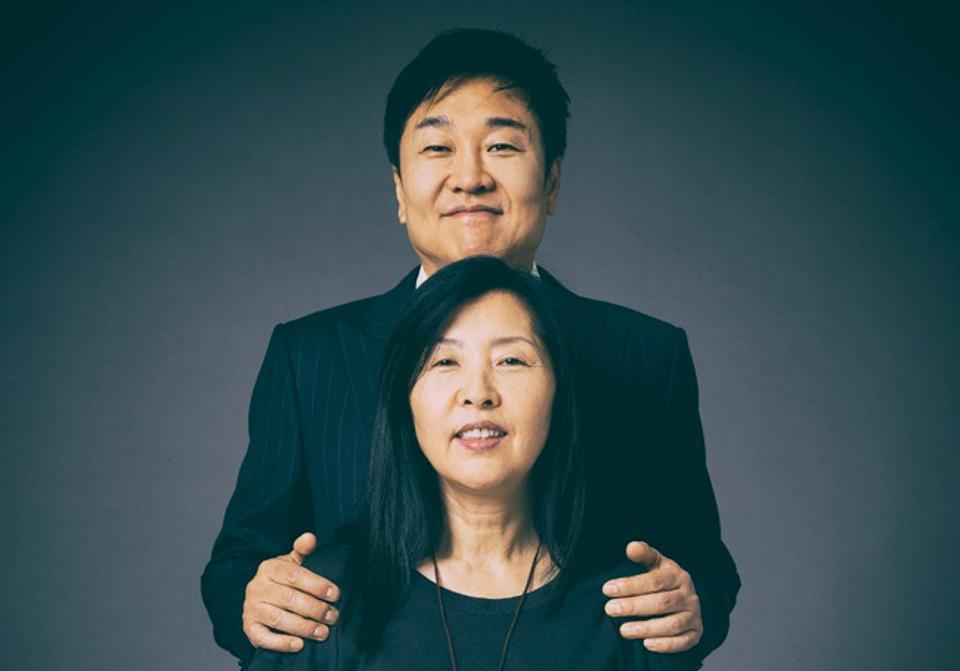 The husband and wife duo emigrated from South Korea in 1981.  Just days after arriving on US soil, Do Won Chang started washing dishes at a local coffee shop in LA.  He worked an average of 19 hours a day.  He started his morning at the coffee shop, worked at the gas station in the afternoon, and finished off his day cleaning offices.  His wife, Jin Sook Chang, was a hairdresser.  The duo worked countless hours and saved $11,000 in three years.  They opened Fashion 21 in 1984 and made $700,000 in annual sales that year. Today, Forever 21 has opened 790 stores all over the world.  Do Won Chang and Jin Sook Chang's net worth is $3 billion USD.
Ingvar Kamprad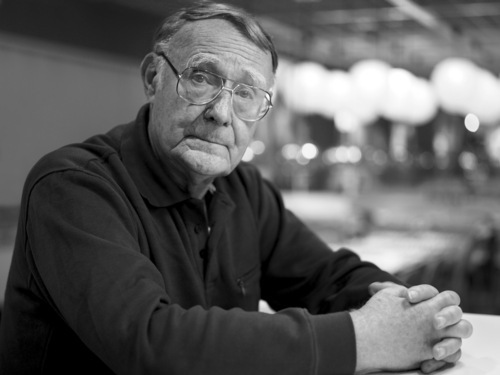 Kamprad was born in the rural town of Agunnaryd on March 30, 1926.  This was a hard time in Sweden.  Many of the people in these rural regions lived in poverty.  Kamprad started working at a really young age.  He sold matches around his neighborhood at the age of six and by ten he sold Christmas decorations, fish, and pencils around his neighborhood on his bike.
When Kamprad turned 17, his father gave him some money, which he used to open IKEA (Ingvar Kamprad from Elmtaryd, Agunnaryd).  In 1945, milk trucks delivered Kampad's furniture. Two years later, Kamprad's inventory expanded when he started selling local made furniture.
In 1955, Kamprad's business had a setback when manufacturers boycotted IKEA.  Kamprad wanted to maintain the low prices he became known for, so he started designing furniture and created the famous flat pack.  Kamprad believed that stylish furniture shouldn't have to cost an arm and a leg, so IKEA furniture is designed and distributed by IKEA from its warehouses.  This in-house concept kept the furniture prices low and IKEA grew.  Today, there are 389 IKEA stores in the world.  Kamprad's net worth is $39.9 billion USD.
J.K. Rowling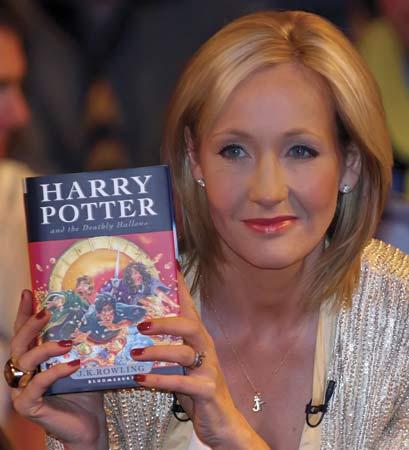 Joanne Rowling was born in Yate, England on July 31, 1965.  Growing up, her father, Peter Rowling, was an engineer at Rolls Royce. Both her parents were avid readers and encouraged their daughters: Joanne and Diana to read too.  Her love for reading fueled her passion for writing.  When she was six, she wrote Rabbit, her first book.
While Rowling was in middle school, Rowling's mother was diagnosed with multiple sclerosis.  The diagnosis shocked her family.  As Rowling continued with school, she graduated from the University of Exeter with a degree in French and Classics.  After graduation in 1986, she worked at Amnesty International as a researcher.  In her recent commencement speech at Harvard, Rowling recalls the things she's learned at Amnesty International.  She said, "Every day, I saw more evidence about the evils humankind will inflict on their fellow humans, to gain or maintain power. And yet I also learned more about human goodness at Amnesty International than I had ever known before."
In 1990, Rowling lost her mother.  She and her family were devastated.  To help her recover, Rowling looked for a change of scenery.  She moved to Portugal in 1991 and became a TEFL teacher. In an Interview with BBC, Rowling talked about her biggest regret. She never told her mother about Harry Potter.  Rowling said, "I started writing it six months before she died, so that is painful. I wish she'd known."
Rowling met her husband in Portugal and had a daughter named Jessica.  After her divorce in 1993, Rowling moved back to Edinburg, where she finished her first manuscript of Harry Potter.  While writing Philosopher's Stone, Rowling was living off of public assistance and trying to raise her daughter as a single mother.  After a few rejections, Rowling finally found an agent and soon found a publisher.  Bloomsbury Children's Books published Harry Potter and the Sorcerer's Stone in 1997.  Harry Potter and the Chamber of Secrets came out a year later and stayed number one on the bestseller charts for a full month.The Harry Potter Franchise is still growing today with the recent release of Fantastic Beasts and Where to Find Them. Today, Rowling's net worth is $1 billion USD.
Mark Zuckerberg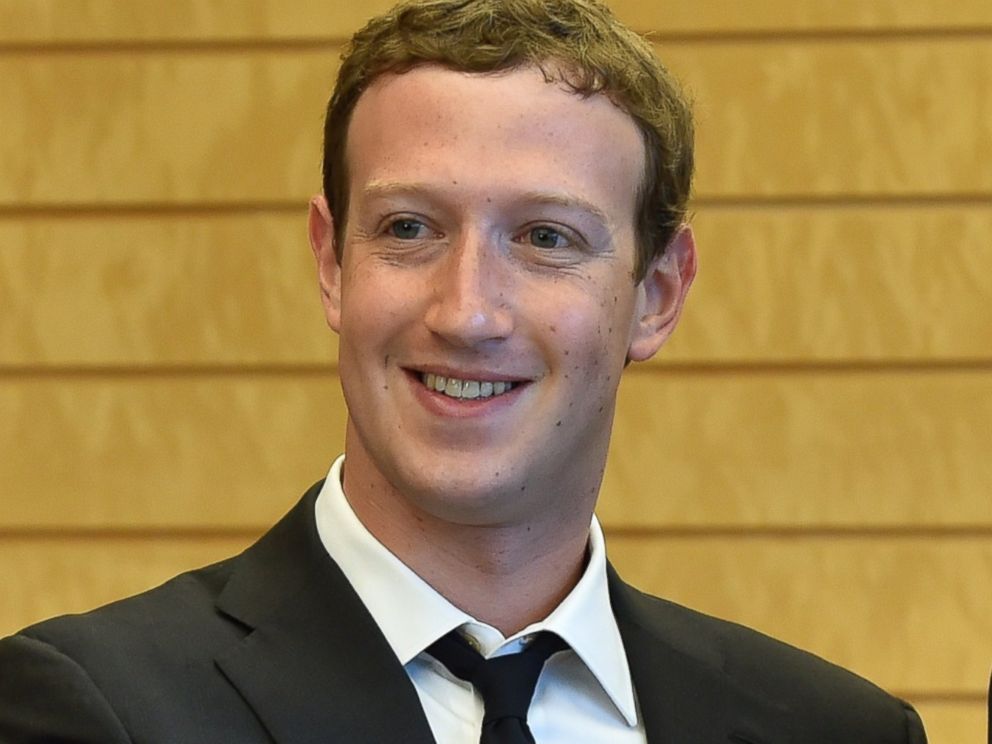 He was born in White Plains, New York on May 14, 1984.  Zuckerberg's father was a dentist and his mother was a psychiatrist.  He has three siblings: Randi, Donna, and Arielle.  In 1996, Zuckerberg created "Zucknet," a messaging program his father used at his dental office.  Growing up, Zuckerberg also created computer games with his friends.  Seeing Zuckerburg's interest in computers, his parents hired David Newman to tutor Mark.
In high school, Zuckerburg's interest in computer continued as he created an early version of Pandora called Synapse.  AOL and Microsoft saw Zuckerburg's talent and wanted to hire Zuckerburg and buy Synapse.  But Zuckerburg turned them down and continued his education at Harvard University.
While he was studying at Harvard, Zuckerberg teamed up with a bunch of friends to create a variety of computer programs which includes: CourseMatch, Facemash, Harvard Connection, and the Facebook.  After creating Facebook his sophomore year, Zuckerberg left college and moved his company to Palo Alto.  In 2004, Facebook reached 1 million users and by 2005, the site reached 5.5 million users.  Today, there are 1.66 billion Facebook users in the world.  Zuckerberg's net worth is $50.2 Billion USD.
These billionaires have gone through their fair share of obstacles.  Now, that they've "made it," many of them still remain true to their roots through charitable donations and personal values.  J.K. Rowling founded Anne Rowling Clinic to fund research for neuro degenerative diseases and provide treatment for patients.  On the Anne Rowling Clinic site, Rowling said, "I cannot think of anything more important, or of more lasting value, than to help the university attract world-class minds in the field of neuro regeneration, to build on its long and illustrious history of medical research and, ultimately, to seek a cure for a very Scottish disease."
In an interview with Swedish TV 4, Ingvar Kamprad said, "I don't think I'm wearing anything that wasn't bought at a flea market. It means that I want to set a good example." Kamprad's belief that stylish furniture should be affordable to the masses helped fuel IKEA's growth.  Even at 90-years old, Kamprad still holds true to his personal values.
Mark Zuckerberg has joined Bill Gates, Warren Buffett, and George Lucas and pledged to donate 50% of his wealth to charity. Zuckerburg believes that it's important to give back and remember where each of them started.  He said, "With a generation of younger folks who have thrived on the success of their companies, there is a big opportunity for many of us to give back earlier in our lifetime and see the impact of our philanthropic efforts."
What would you do with a billion dollars?