For 18 months, Khalil Rafati called Skid Row in Los Angeles his home.  Living on the streets, A drug addict turned millionaire, found himself destitute and addicted to heroin.  He described his homelessness as that of "real homelessness, where your teeth are rotting out of your head and you have a smell on your body that is so disgusting it is so unbearable".
Khalil Rafati, a drug addict turned millionaire, said that at this point of homelessness, you are so miserable that all you can do is get high.  And once you come down from your high, you would pray for death or beg for money.  It was an endless cycle in which Khalil Rafati found himself trapped.
13 years ago this was Khalil Rafati's life.  Today, he is a multi-millionaire.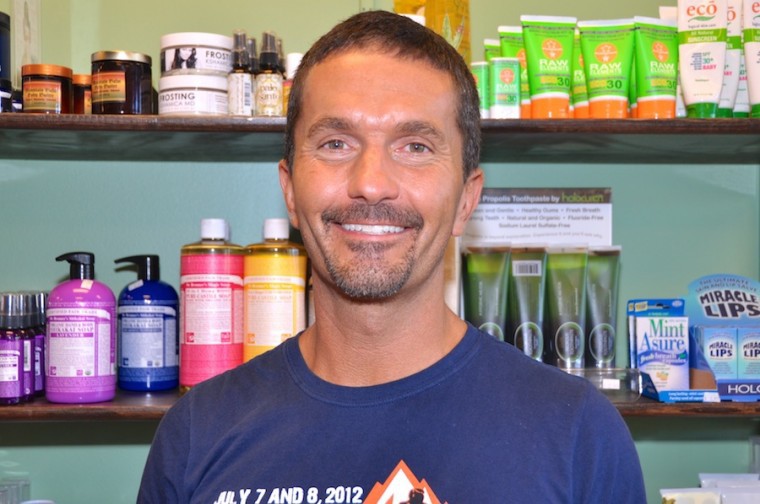 Khalil Rafati saw his life turn around when he founded SunLife Organics, a juice and smoothie empire based in Malibu, California.  With over 200 employees, six stores (plus two more on the way) and a devoted celebrity clientele list, Khalil Rafati, a drug addict turned millionaire, is now living life off of the streets and in the comfort of his own home while helping others build a healthy lifestyle of their own.
In a town filled with juice bars and smoothie stores, Khalil Rafati, a drug addict turned millionaire, attributes his success to his products being authentic and natural.  His smoothies are filled with natural ingredients like bee pollen, chia seeds, vegan products and goat colostrum.  His products are designed to not only be delicious, but are designed to be healthy and lacking any byproducts other smoothies would have in them.
Now Khalil Rafati, a drug addict turned millionaire, has kicked his heroin addiction and gets his fix doing hot yoga every day.  He believes his obsession and addiction have grown over the years, but now he is channeling those addictive personality traits into positive direction instead of the negative habits of drugs and homelessness.  Khalil Rafati acknowledges that he will always be an addict and that will never change, but he will no longer let that stigma be a negativity in his life.
Born and raised in Toledo, Ohio, Khalil Rafati moved to California as soon as he could.  When he was first in California, he did odd jobs to maintain and sustain himself without getting into too much trouble.
During his first few months in California, he started playing in a band and dealing a little weed.  It was also during this time that he was exposed to heroin and his world was turned upside down.
Heroin gave him the feeling of recklessness.  He did not experience fear, he did not have anxiety and he just did not care.  One night, he got into a fight with his girlfriend over the heroin and became so upset that he tried to end his life.  He took all of the heroin he had available and took it all in one shot – hoping he would die.
Through fate, and the help of doctors Khalil Rafati, drug addict turned millionaire, survived his suicide attempt and upon his release immediately found himself back doing drugs and all alone.
This is the point when Khalil Rafati, a drug addict turned millionaire, found himself on Skid Row.
During this point in his life, Khalil Rafati was constantly moving around because if you stayed in one location for too long, you would find yourself in dangerous situations.  At one point, he even put his hand under his shirt and pretended to have a gun just to survive.  Thankfully his trick worked and he was able to get out.
After getting out of Skid Row, Khalil Rafati made a friend name Sean who helped him get sober by feeding him juice filled with burdock root, ginger and raw macadamia nuts.  It was Sean's juices that helped Khalil Rafati get sober and inspired him to create his juice and smoothie company.
During this time Khalil Rafati met Haley Gorcey, who became his business partner, and together they created the juice and smoothie empire they have today.
"It's not just juices and smoothies and super foods saved my life," he said.  "It's a healthy lifestyle [that] saved my life."
To read more about Khalil Rafati, a drug addict turned millionaire, and his journey from addiction to juices and smoothies, check out his book I forgot to die where he talks about his journey and how juice saved him from the world of addiction and helped him become a millionaire.