You open your front door and breathe in the crisp morning air.  As you head to work, you walk by the beautiful winter evergreens and potted poinsettias.  The bright colors bring a smile to your face.  Before walking into your building, you even look up at the clear blue sky.
It's easy to forget how amazing and beautiful our planet is.  But with the increasing world population and industrialization, Earth is becoming more and more clogged with pollution from the air to the waterways.  Landfills are growing faster.  Scientists see the exponential growth and potential for disaster.  So they spent countless hours researching in the lab and experimenting in the field to find a solution.  Check out the good things in 2016 that they accomplished.(Some of the good things in our 2016 list will even surprise you!)
1. Water-cleaning sponges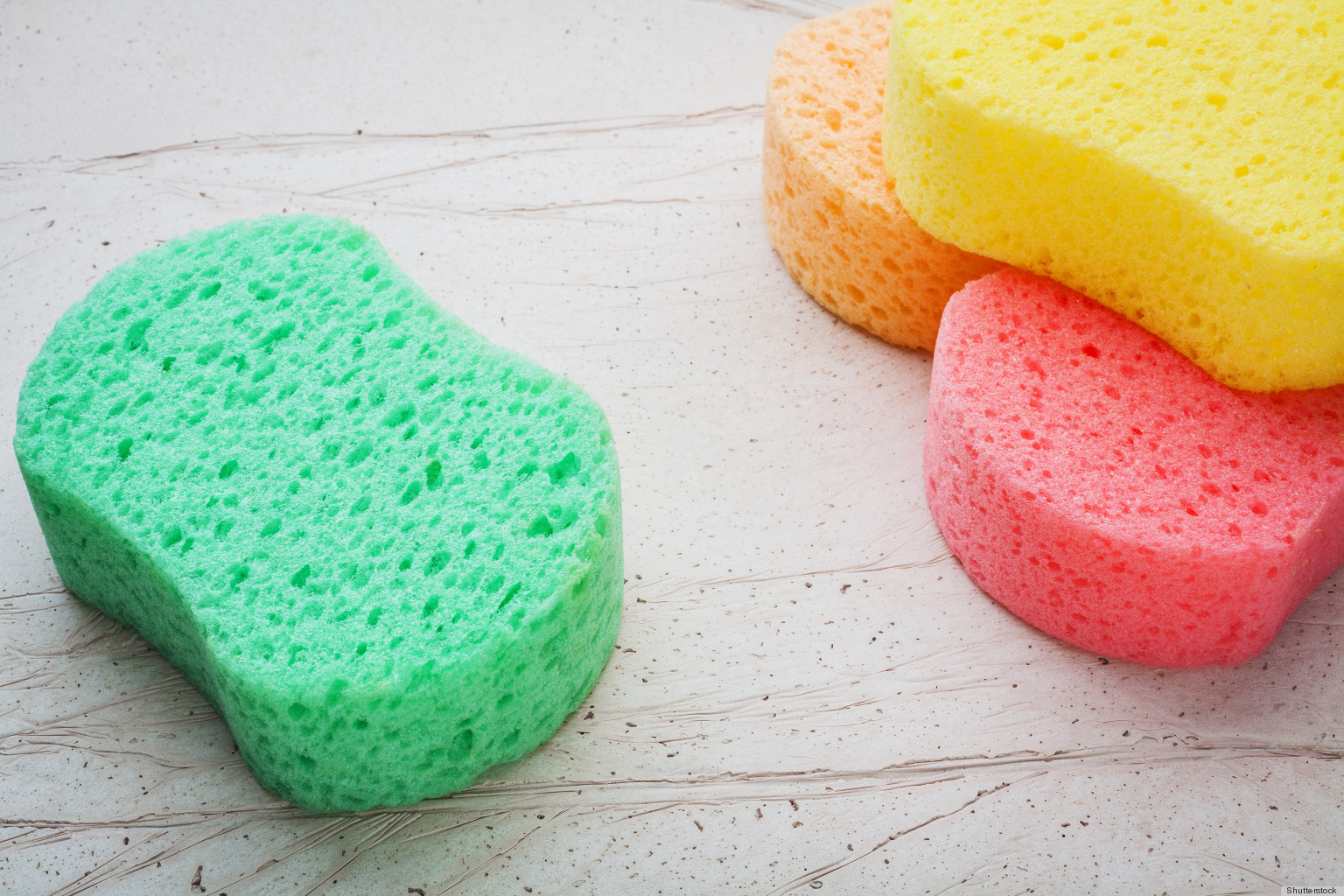 Yes, you read that write.  Researchers from Purdue University covered melamine sponges with a silicone rubber solution and hexane solvent to create water repelling sponges that absorb oil and chemical pollutants from water.
Melamine sponges are a feather light material with many holes across its surface.  They are a common ingredient found in household cleaning sheets and insulation products.  The researchers took the sponge and dipped it into a solution that contains a small amount of PDMS mixed hexane solvent.  PDMS is better known as silicone rubber.  The rubber makes the sponge water repellant while the hexane solvent gives the sponge its oil and chemical absorbing properties.
Professor Suresh V. Garimella, Purdue University's executive vice president for research and partnerships, is excited about the sponge's potential to keep the earth's waters clean.  She said, "The reason we're excited about this is that it is manufactured using a very inexpensive one-step process to coat the melamine sponges, and the material can be reused many times. We believe this can be readily adopted for the cleanup of oil spills and industrial chemical leaks."
2. Food Waste Up-cycling
In the US, there is approximately 70 billion pounds of food waste.  To combat this astronomical number, the Heartland Biogas Project in Colorado is taking wasted food from populated areas in Colorado and putting it into-anaerobic digesters.  These fancy machines are essentially massive tanks with bacteria.  The bacteria break down the food and produces methane gas, which is piped through Colorado to generate electricity.
The leftover liquid from the process is stored in lagoons and reused for digestion and composting.
3. Clean Groundwater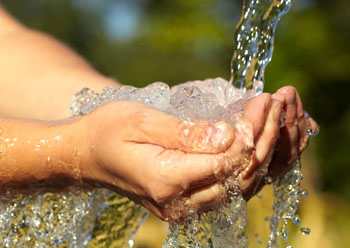 In many countries, the influx of human population in concentrated areas has led to excess wastewater and leakage in to groundwater sources.  For many, groundwater is a valuable source of drinking water. Dr. Shama Sehar and Dr. Iffat Naz wrote about the latest technologies used to filter the solids, bacteria, and biofilm from wastewater to prevent the contamination and pollution of valuable groundwater.
Sehar and Naz wrote about Activated Sludge Technology and aeration tanks, extended aeration systems, trickling filters, rotation biological contactor system, constructed wetland system, and membrane bioreactors.  Many of these systems create a multi-level filtration system to remove various harmful contaminants found in wastewater.  These technologies improve water quality and human health by protecting groundwater from contamination and pollution.
4. Solar Roads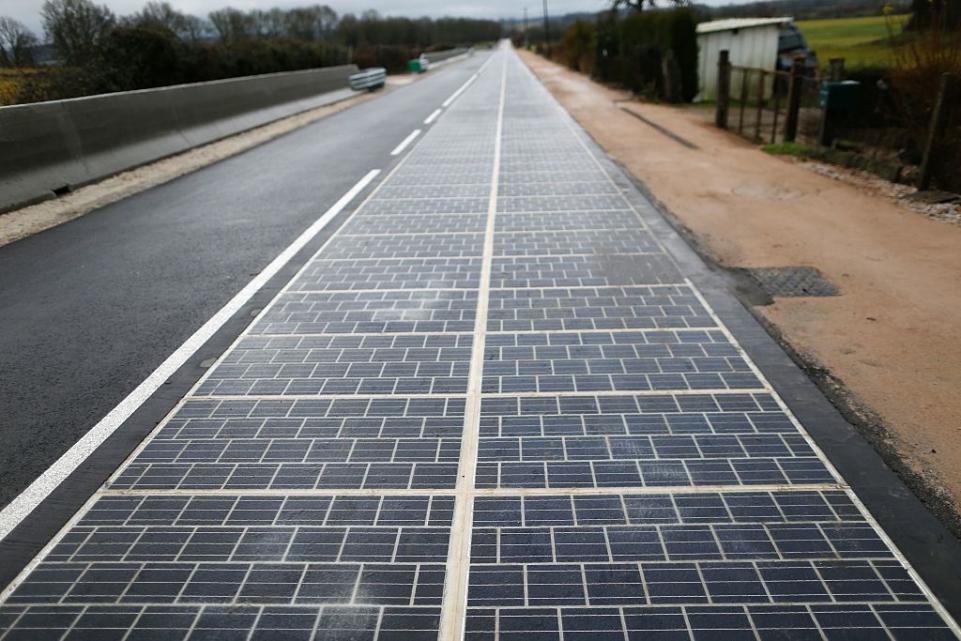 France just opened their first solar road to traffic.  According to researchers, the one-kilometer stretch of solar panels is going to provide electricity for a village of 3000 people. If this road is successful then solar roads will become the new "norm."
Solar Roadways Projections believe that the conversion of 4 million miles of roads in the U.S. to solar roads can cut greenhouse gas emissions in half.  Not only will the U.S. burn less fossil fuel with solar roads, but the U.S. will also reduce the risk for power outages.  Solar roads will build a network of solar powered energy that can't be taken out by large gusts of wind or precipitation like the aboveground wires today. With four hours of sunlight a day, a one-mile strip of solar road can power 428 homes.  Imagine what solar roads can do, if every country invested in it.
5. More Drinkable water
2.5% of Earth's water is fresh and drinkable, while 97.5 % of Earth's water is saturated by salt.  Desalinization plants give us a higher percentage of drinking water by taking the salt out of salt water.
The UAE is building a rooftop solar powered energy source to fuel their desalination plant. This will be one of five pilot plants that are testing the ability of renewable energy to desalinate the water.  Testing began on March 2016.
According to Masdar (the Clean Energy Group in Abu Dhabi), the desalinization plant will desalinate 30 cubic meters of water every day and the expense of 84-kilowatt hours, which is less than the average 108-kilowatt hours desalinization plants normally eat up.
6. Plastic to Diesel
Recycling Technologies created a pilot plant called RT7000.  The machine takes mixed plastic waste and produces Plaxx, a low-sulfur hydrocarbon.  Normally, mixed plastic waste gets dumped into landfills because it's difficult to recycle.  However the researchers and engineers at Recycling Technologies found a way to covert the waste into usable low-sulfur hydrocarbon, which is found in diesel fuel.  The pilot plant is planned for commercial launch in 2017.
7. Solar Shingles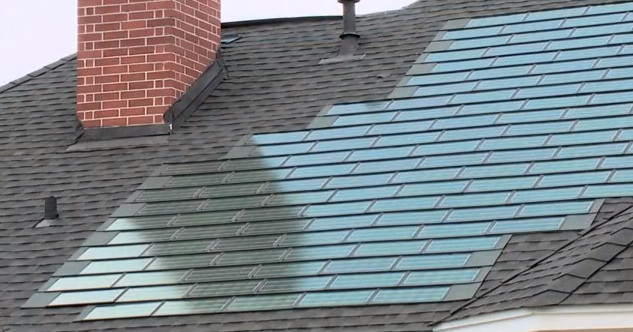 Goodbye to old roof tiles and hello solar shingles.  SolarCity merged with Tesla and plansto replace existing rooftops with innovative solar shingles.  These solar shingles will change the way solar panels are currently setup.  Elon Musk, the founder of SolarCity, said, "It's not a thing on a roof. It is the roof."
Musk's roof is more modern in design, durable, and affordable than a normal roof.  Plus, his solar shingle roof generates electricity.  In the words of Musk, "Why would you get anything else?"  Solar shingle roofs will launch into market at the end of 2017.
8. World's First Tidal Generator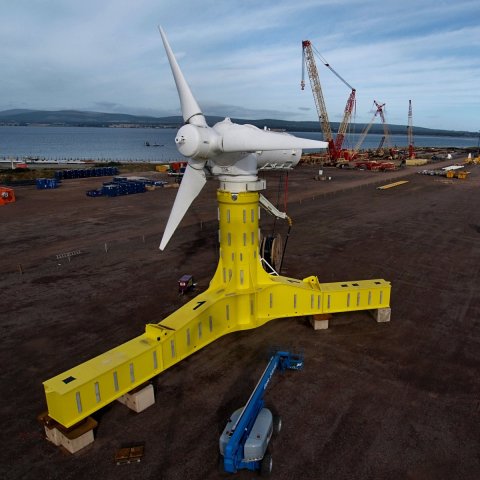 Last month, the world's first tidal generator was placed into the Bay of Fundy in Nova Scotia.  OpenHydro and Emera built the generator in hopes of providing electricity for 500 homes around Nova Scotia.  The generator is fueled by the naturally occurring high and low tides of the bay.  Currently the generator is producing 2 megawatts of electrical power with an estimated 115 billion tons of water flowing through the turbines.
In the next few months, OpenHydro and Emera want to increase the megawatts to 4 and reach 16 in 2017.  By 2020, the companies want to generate 300 megawatts of electrical power with their tidal generator.
9. Solar Farm in Chernobyl
Chernobyl, the location of one of the largest nuclear disasters, is going to become a solar farm.  Since the disaster in 1986, Chernobyl still has high levels of radiation.  The deserted property has remained untouched for decades.
Two Chinese companies, GCL System Integration Technology and China National Complete Engineering CORP (CCEC),agreed to build the solar farm at Chernobyl.  For the project, GCL will build and install the solar units for the Chernobyl solar farm and CCEC will oversee the construction.  Once finished the solar farm will produce over a gigawatt of electrical power.
The push for renewable energy is stronger than ever.  With air and water pollution on the rise, it's becoming more and more important for us to reduce emissions and waste.  We only have one Earth, so let's take care of it.