As parents we find ourselves running out of time while doing things the hard way. There is a wonderful source of parent hacks available on the internet that will make any job much simpler, even parenting!  Running around after your little while doing damage control is not a strange thing for most parents as our precious little ones are always busy discovering new things. There are ways to make the task of parenting more enjoyable for the parent and the child and let's face it, a little easier. Here are some fantastic parenting hacks that will make your day.
A rubber band on a door handle, one of the best parent hacks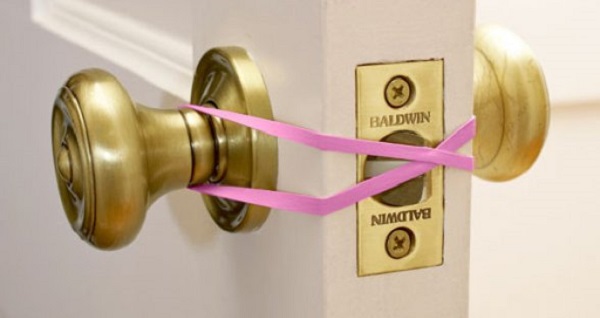 Has your little one ever got locked in the bathroom? Those little fingers are going to explore and the door handle is just too tempting to ignore. Avoid a scary situation for your little one by placing a rubber band cross over on both sides of the handle. This helpful parenting hack will allow bath time to occur without any locksmith assistance.
Parent hacks for keeping your child in touch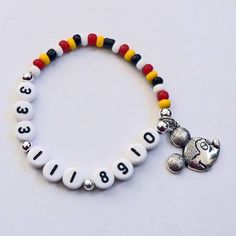 Losing a child is one of our worst fears and believe it or not there are those kind strangers out there that will give you a call if your little one wanders around. As one of the best identifying parenting hacks you should give your child a bracelet that is fun and interesting with your telephone number on it. This might seem a bit like a puppy tag but there will be no limit to the relief you feel as a kind stranger calls you to let you know where your child is if he or she ever gets lost.
One of the best parenting hacks for loose straps
It seems to be a regular thing that our little girls have loose straps on their tank tops. This can be quite frustrating and most of the time requires alterations. Avoid this by using a hairclip. You simply take the straps together and tie them with a clip which as one of the most useful parent hacks makes a fashion statement and eliminates the annoyance of wandering straps
Shoe shopping parent hacks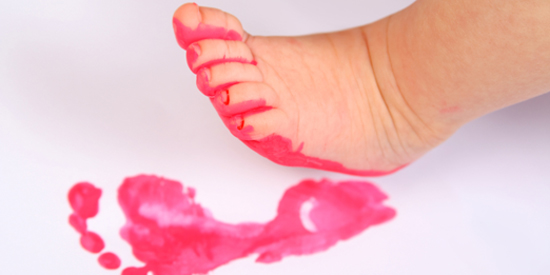 Our little ones don't like shopping. It usually turns out to be frustrating for mommy and child because fitting shoes really isn't the most fun way to spend a day for an exploring mind. The best way to eliminate this is by tracing your little one's feet. This is one of the great parenting hacks because you can now go shoe shopping for your tots without taking them with you.
Parenting hacks include temporary tattoos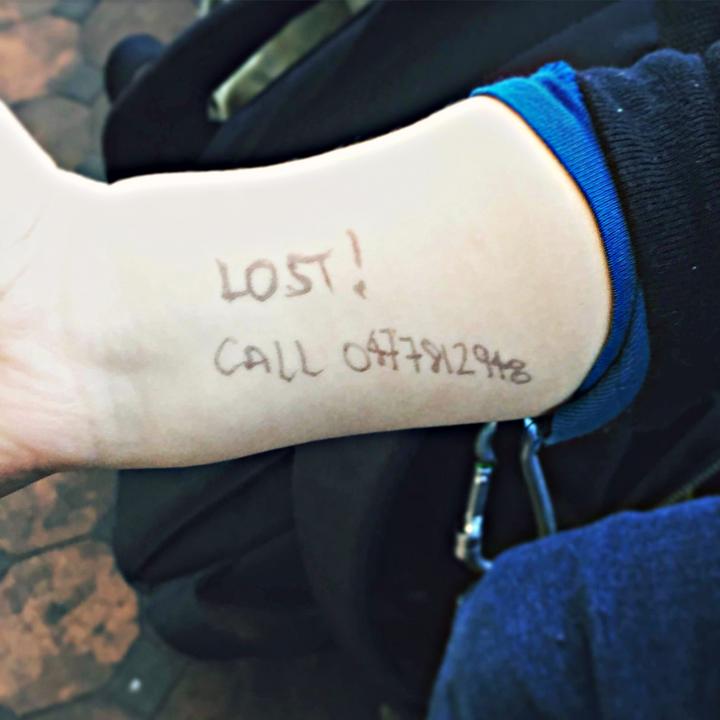 This one is a strange one and might seem a bit wrong at first. However this is one of the most important parent hacks to use. As previously mentioned, losing a little one is the worst nightmare for any parent. Avoid this by using a printed temporary tattoo with your details on your child's arm. Use this method if you are going to a busy public place to make sure you get contacted once your child is lost.
The best baby medicine parenting hacks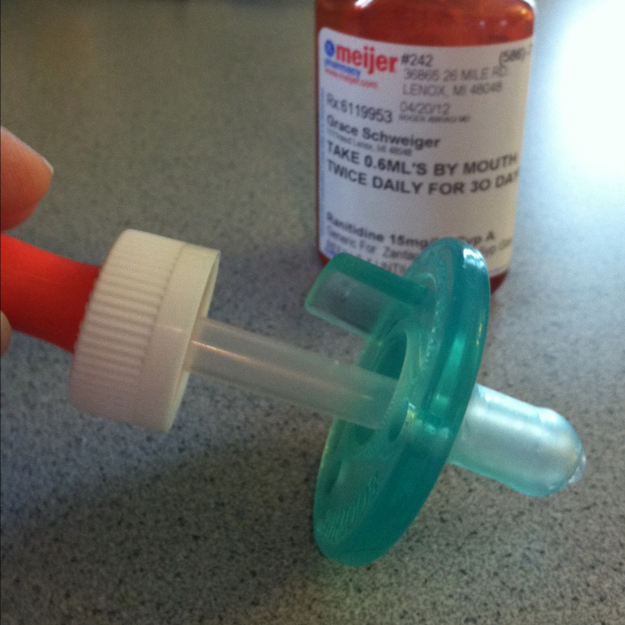 It is traumatic for your baby to have medicine forcefully inserted in their little mouths. Avoid this by using one of the best parent hacks. Use a medicine dropper in a pacifier. Sweeten it up a bit and easy does it.
Recycling parenting hacks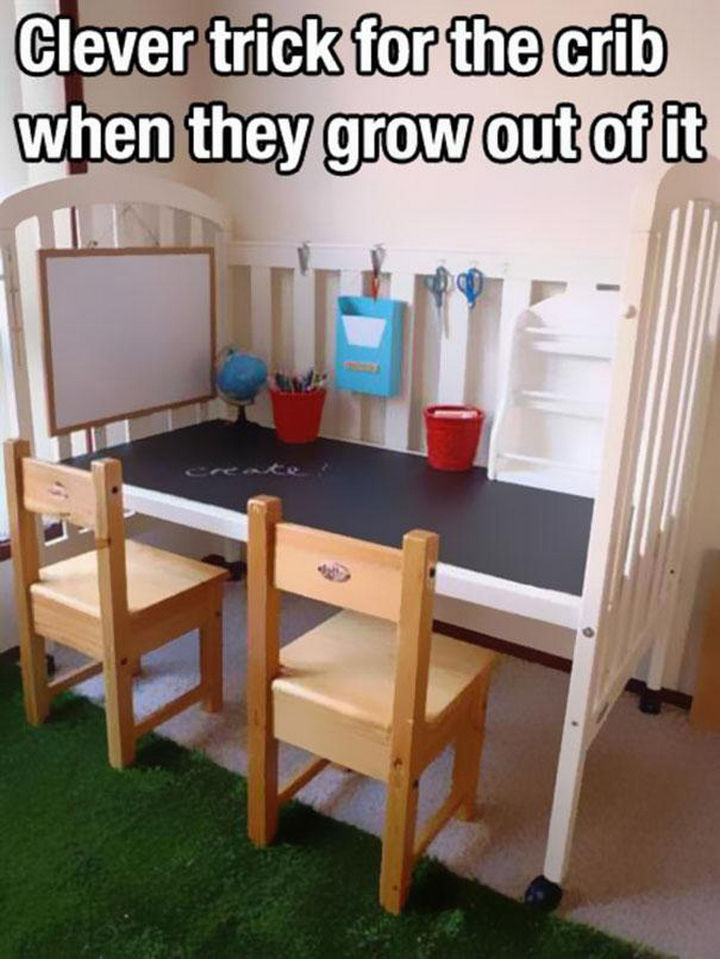 If your little one has outgrown their crib there is no better way to make use of it than turning it into a fun, work station for your little one. This is one of the best parent hacks to recycle.
Parent hacks with DVD cases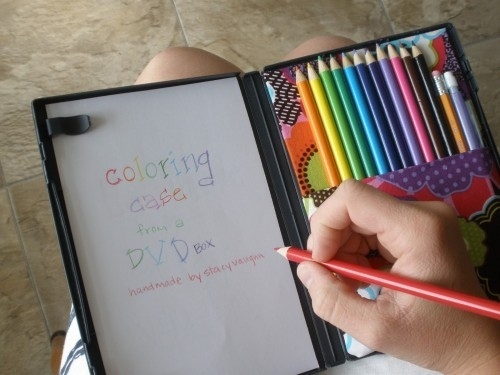 You can turn an old DVD case into a coloring case with a few coloring pencils and coloring pictures. This certainly is one of the best parent hacks for on-the-go entertainment.
Glitter for tooth fairy parent hacks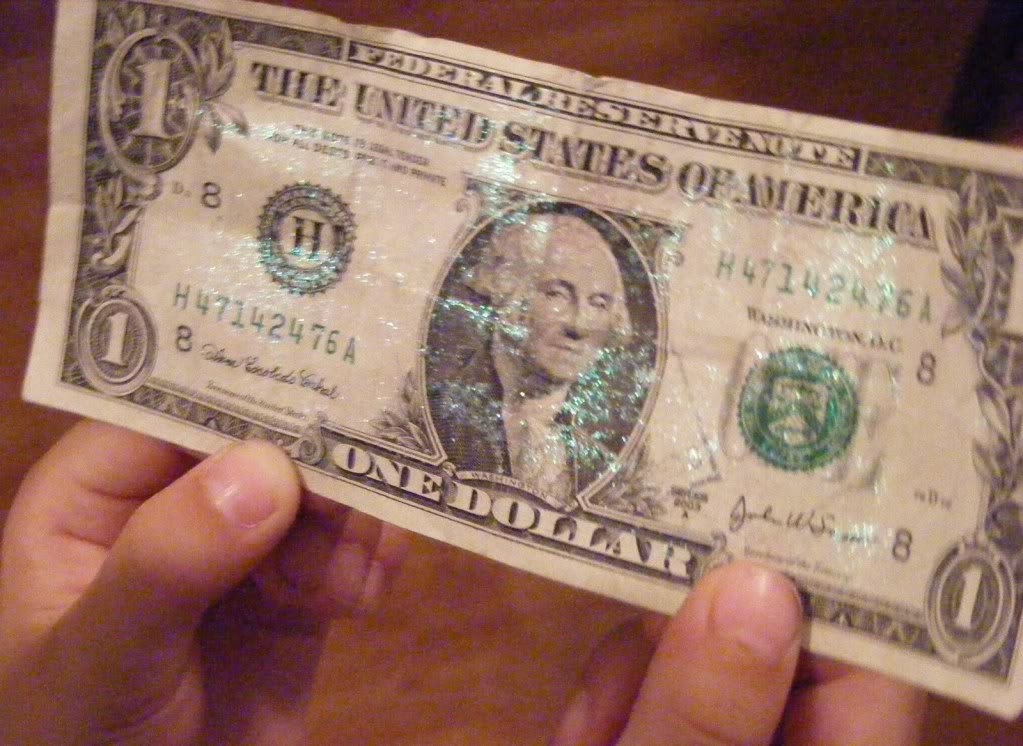 Use a bit of glitter on the dollar that you leave in exchange for that precious tooth; this might not be useful but will create a magical experience with the tooth fairy. There must also be a few fun parenting hacks.
Disposable lids used for parenting hacks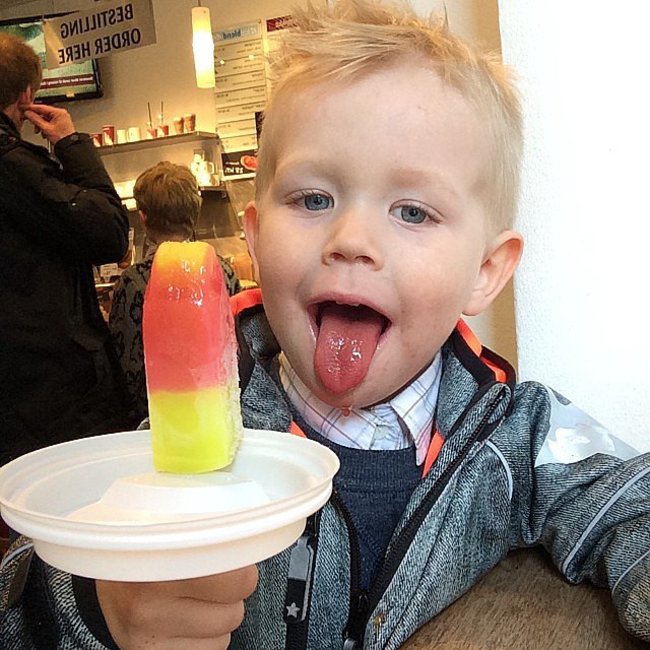 A disposable lid on a Popsicle eliminates a sticky mess, one of the most useful parent hacks.