Healthcare workers are known to be the gatekeepers of the health system. Healthcare workers especially nurses play an essential role. Although doctors lead the way, nurses are no lesser than doctors. A patient might not remember any nurse's name but they always remember the kind words and polite behavior.
Besides, the thing that links the healthcare workers and satisfactory behavior towards their job is motivation. Without motivation and satisfaction, it is too difficult for a healthcare system to work smoothly. Therefore, this article has come up with some motivational quotes for healthcare workers.
Here's To All The Healthcare Workers
'Do Whatever You Can, Wherever You Stand, With Whatever You Have Got'
The job of healthcare can get really tough when they suffer from ups and downs. Additionally, the lack of resources and appliances might drag you down. However, you must remember that your Creator has given you the power to heal people even through words. Either, things are in your control or not. All you can do is try to change what you can with whatever resources and appliances you have. Rather than thinking about the things that you can not change.
'Do You Know The Deepest Secret Of Life? All The Things That Are Worth The Efforts Are The Things You Do For Others'
Have you ever wondered what keeps you happy and going for the next day? It is the happiness of helping others and their appraisal that keeps you going ahead. You do not need to do your job for the sake of any title or to please your boss. You should help others, make them happy, and stay happy. Besides, that's what your job is and therefore you do what you do.
Surviving The Covid-19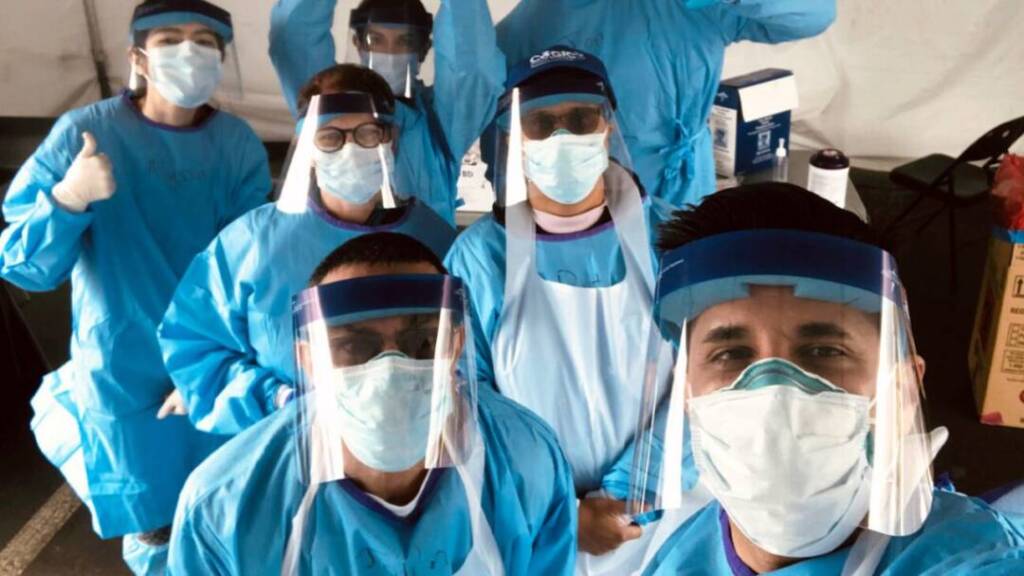 Since the year 2020, things have been very tough for healthcare and frontline workers. They prefer the lives of others over theirs. Many of them are living away from their families due to this great cause. Thus, it is the support of the public and patients that help them stand up every day. Besides, some motivational quotes for healthcare workers during Covid might help them strengthen.
'A Patient Won't Recall Your Name But The Kind Words You Said'
You must have seen the Covid patients who suffer from stress rather than severe symptoms. The only thing that calmed them was your kind words. Your words can work wonders by giving the most strength to a patient. So, it is those words that a patient remembers later and recalls you.
'The Greatest Mistake Is When You Think You Can Do Only A Little And Don't Do Anything'
Nothing can be a little when you are a healthcare worker. Whatever you do, anything major or minor impacts others greatly. Besides, you should be proud of yourself that you are doing much more than most of those who are sitting at home during the pandemic. You are risking your life to offer service to those people who are fighting against the deadly disease. That is what matters the most.
'It's An Emergency! How Can You Give Treatment Through Ear? Words Of Comfort'
When there is no cure to a disease, you know what works at that moment? The words of comfort you say to patients and their families are something that helps them to get through. It might not cure the patient but it builds strength and gives hope that miracles do happen. Besides, you have witnessed some cases that involved miracles. So, let it be one more.
Conclusion
Coming to an end, the above-mentioned quotes are just a few words of encouragement for healthcare workers. They are a true blessing for the rest of mankind who not only risk their lives at some points but also sacrifice their desires. Besides, patients should try to be polite and respect them. As it is their appreciation that helps them to stay motivated to put more effort into their job.
Moreover, they are living a better life than most individuals. As a wise man once said that the life worth living is that which is spent to serve others. Also, when a healthcare worker gets the most of happiness by making others content.