Did you mistake a global pandemic as a reason to cancel summer? No way, nein, nada! No one can take your summer away from you. Alter your plans and give yourself an excuse to style-up, and look chic this summer! Own the summer of 2020, and tell the next generation how you rocked your summers of 2020 amidst a global pandemic. The way to truly own this summer is to keep up to date with the 7 wardrobe must-haves of the summer'20.
Some of you must have spent your summer sculpting the perfect body, and others may have spent it relaxing on the couch (Yes, it's me. I'm "others") – but regardless, now is the time to purchase those trendy summer essentials and make the most of your summer!
So girls, are you ready to know what is trending? Here are the wardrobe essentials for summer 2020!
1. A White Shirt!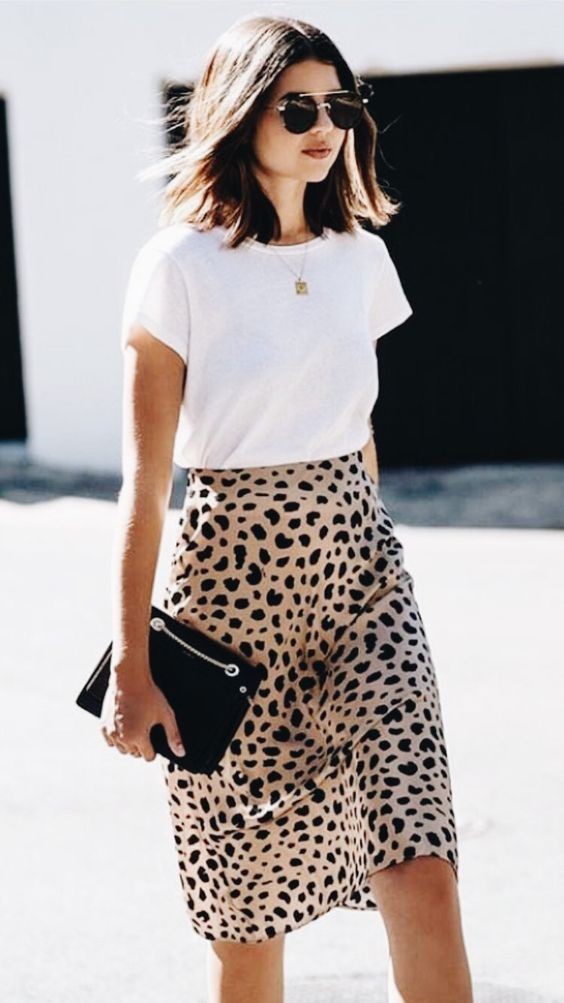 All our fashion research points towards the first wardrobe essential for summer: A White Shirt! Whether it's a white tee, a crop-top, a tank top or a short top, white is the perfect thing to have for the summer wardrobe.
Are you afraid that it sounds too simple? It's ironically one of the classiest pieces of clothing to own. You can pair it with absolutely anything and it will look good. Trust me. That funky skirt you wore at cosplay last year? Try it with a white tee – it will look gorgeous.
White allows you to try different styles from formal to casual. Style it with a black trouser for a formal look, or a maxi and patterned skirts for a more casual and chic look. It could even work as an outfit for your date!
2. Strappy Sandals!
Strappy Sandals are another summer wardrobe must-have. The best part about strappy sandals is that they are the perfect sweet spot between a formal, professional look and a classy, chic look.
They also offer you tons of variety! Block heels, kitten heels, and pumps – everything works!
Ditch the shoes and opt for an open-toed look to keep your feet breathable and make your outfit stand out!
3. Shades!
I mean, it is summer right, who can forget sunglasses? They are the real must-have!
If you're someone who buys sunglasses every year, then you can opt for something cheap – because good ones will cost.
And if you're a first-time buyer then hey, sunglasses that frame and suit your face shape are always in fashion! So make your choice – whether it is aviators, cat-eye or a classic pair – but do flaunt them.
Protect your eyes from the sun in style in the summer of 2020!
4. One-Piece
Is it even summer if you don't invest in a classic one-piece? Summer is to let go of your worries and sun-bathe at the beach and don your favorite swimwear. A one-piece is that piece of clothing that you can pair up with any top and use it as a top on its own! How cool is that?
Summer 2020's recommendation? Invest in a black one-piece! It would pair up really well with your jeans and skirt as well.
If the pandemic situation is not suitable for a swim-party, you could always use your one-pice for next year: it is timeless!
5. Totes and lots of totes!
Everyone loves totes! But the perfect tote for this summer is …
*drum rolls*
… the woven tote! It's perfect for the summer, especially for beach parties.
If your state does not seem to be able to host any beach parties this summer, (fingers crossed for you though!) the trendiest handbags this summer are light neutral totes. The white, the ivory, and pastel pink! Be sure to choose a tote that pairs up perfectly with your outfit.
6. Oversized Button-downs
It's your favorite part of summer, isn't it? When wearing oversized, breezy shirts becomes a socially acceptable trendy fashion to follow! Whether you prefer them tucked, untucked, or paired with your swimsuit, these are the perfect shirts for summer.
Invest in a light, neutral shade with vertical stripes, or monochrome color and not only will it make you look absolutely stunning, but it will also leave you feeling light and breezy as well!
7. Shirt Dress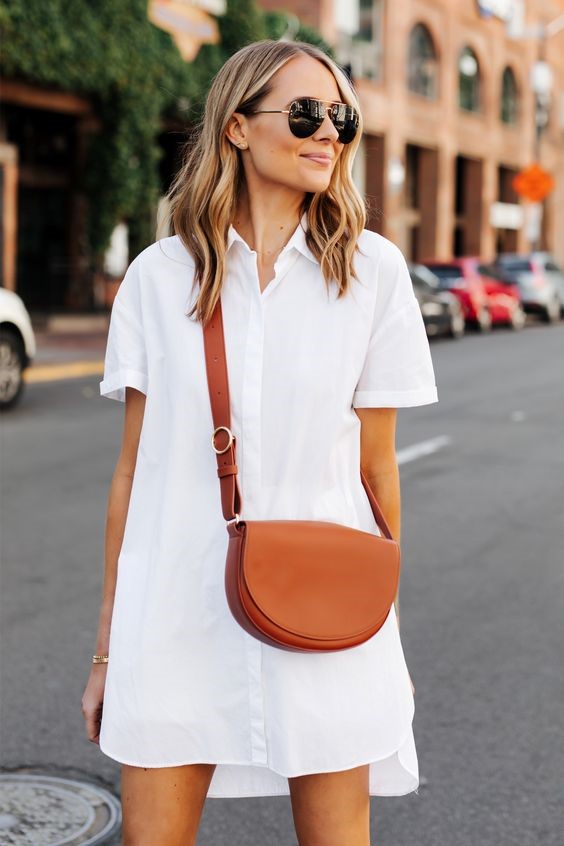 My personal favorite of the entire summer wardrobe fashion of this year is the shirt dresses. They are the perfect clothing that will look you equally professional, chic and classy if you are presenting in front of a board meeting, or heading out to the bar to get some drinks!
It's a perfect all-rounder!
The style is simple and immediately transforms your attire into one of grace and elegance. Pair it up with a sling-bag or a tote to make your outfit stand out!
These were the 7 summer wardrobe essentials of 2020. Which is your favorite, and which one will you be buying? Let us know, for we would love to know what you liked!